About Our President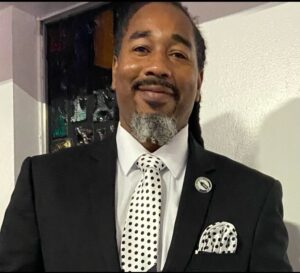 Mykel McDavid was born in Lockhart, Texas January 7th 1976 to James and Yvonne McDavid. He was raised in Austin, Texas and attended Manor High School where he graduated in May of 1994. He attended Southwest Texas State University for a semester before leaving to pursue his passion at Williams Barber College where he graduated with a Class A barber license in June of 1996. He passionately cut hair in the city of San Antonio under the mentorship of his grandfather Caleb Graves at Graves Brothers Barber Shop, until opening his own barber shop, Big Daddy Kutz and eventually partnering to co-own S.A. Classic Cuts in San Antonio Texas. In June of 2018 Mykel graduated from San Antonio Theological College with his Associates degree in Theology and currently serves as Associate Minister to Pastor Joel Allen at the New Mount Pleasant Baptist Church. Mykel is the proud husband, of 21 years, to Connie Walker McDavid and proud father and grandfather. Mykel is a Texan through and through and after being a loyal member of the TAOTA and serving as treasurer for 6 years, he is proud to be the president of this esteemed body of barbers known as the Texas Association of Tonsorial Artists.
68th Annual Convention
T.A.O.T.A. 68th Annual Convention in San Antonio Texas.
April 23-24